Two Digital Converter Box Remote control For Zenith/RCA/Apex/GE/Magnavox & More
Rating:

(

1

product review )
Availability:
We ship out as soon as payment is received
Shipping:
Calculated at checkout
---
Product Description
Qty of 2)
RCA Universal Remote Control For Digital Converter boxes-DVD Player-TVs- Vcr-Sat-CBL
On sale two remotes for $12.99 with free shipping limited time only.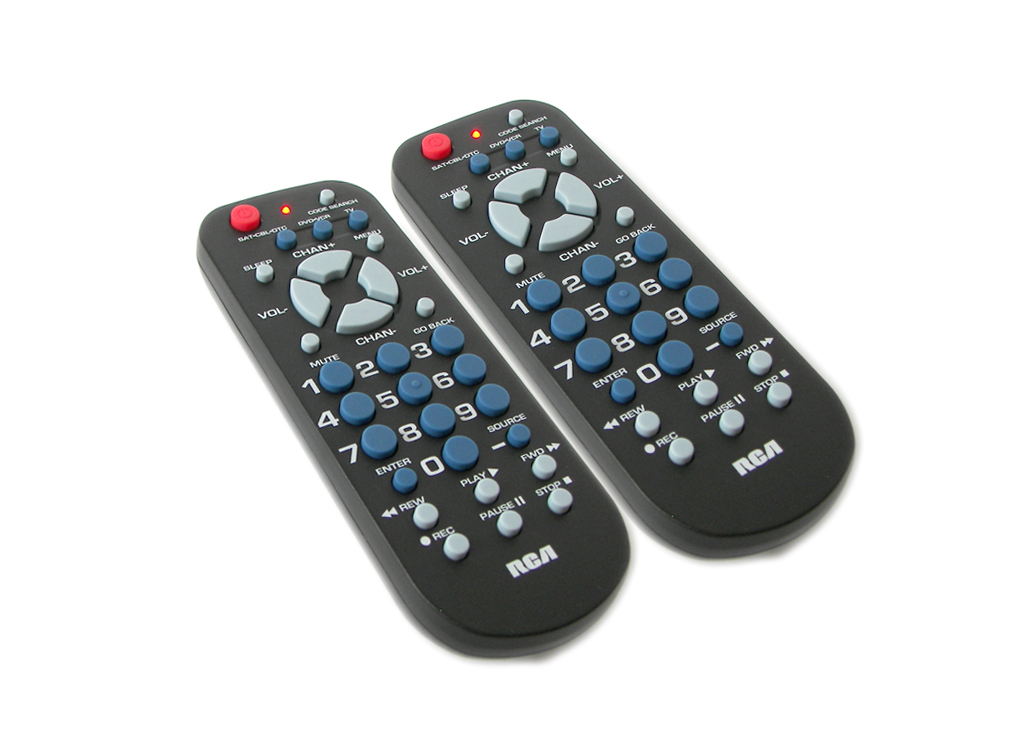 Newest Model RCA universal remote control for digital converter boxes, TVs, DVDs, Satellite, Cable Boxes, VCR and more. This universal remote is one of the very few universal remotes that control many devices it comes with manual and codes list to program it which is very easy to do. If you lost your original converter box, DVD, TV remote get this one at a very affordable price normally if you get the original remote will cost a lot more.

Below is the List of converter boxes Brand this remote work with:
Access HD
Airlink 101
Alpha Digital
AMTC
Apex Digital
Artec
CasTi
Channels Master
Coby
Coship
Daewoo
Daytek
Digital Stream
Dish Network
Echostar
GE
Goodmind
Gridlink
Insignia
Lasonic
Magnavox
Memorex
MicroGEM
Philco
RCA
Sansonic
Sunkey
Sylvania
Tivax
Ventura
Venturer
Winegard
Zenith
Zentech
Zinwell

Features::
Controls Up to 3 components
Works with today's most popular brands.
Works with Digital Converter Boxes, TV, DVD&VCR, Satellite Receivers etc.
Indicator Light
Component Keys
Channel Vol Keys

What is included: 2X Remote, Instructions, Code list
Warranty Information
New with a 30 Day Free Warranty
Find Similar Products by Category

Product Reviews
Customers Who Viewed This Product Also Viewed