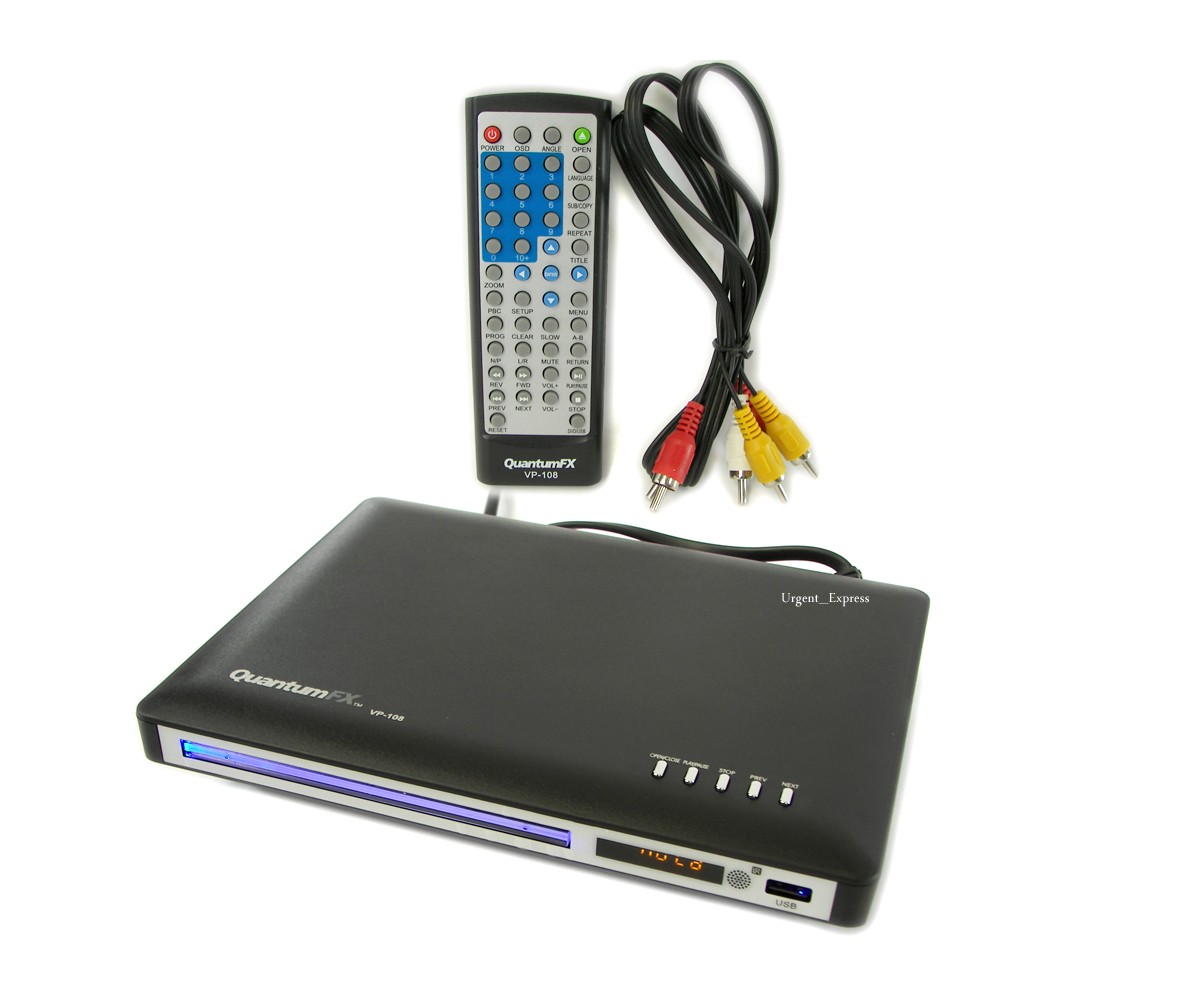 The Quantum FX VP-108 Digital Multimedia Player is one of the best multimedia players on the market with a wide variety of features. Most notably, is the fact that it is multi-region meaning it can play any DVD from any region NTSC or PAL. With this player, you can watch TV Shows, Movies and listen to music from any DVD, CD, and even from a USB drive through the use of the USB input located on the front of the device. Another great feature of the Quantum FX VP-108 is its ability to rip CDs into MP3 format files right onto your USB drive.

In addition, it also comes with all the other great features you expect from a good quality media player such as slow-motion and step playback, picture zoom, and multi-language on screen display. Not to mention, it supports AC power from 100 to 240V for use with outlets worldwide.

With its sleek design and many features, the Quantum FX VP-108 Digital Multimedia Player is an excellent choice for anyone.