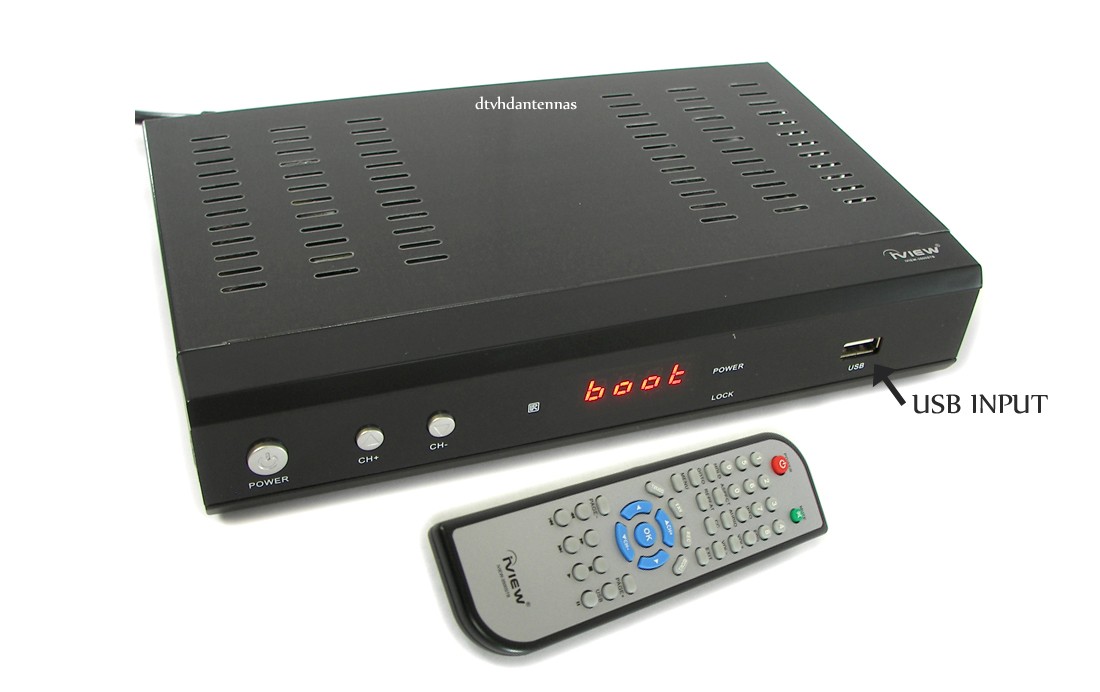 With more features than most converter boxes before it, the new Iview 3500STB digital converter box offers many new ways to enjoy digital broadcast on your analog television. The iView 3500STB comes equipped with not just RF and RCA output but also HDMI for great picture quality and resolution up to 1080p for newer televisions. HDMI output is a rare feature in converter boxes, which makes the iView the clear and better choice. It's the perfect solution for any indoor or outdoor antenna and it can also functions as a cable box.
Another unique capability of the iView is the USB input for more entertainment options. You can enjoy movies, tv shows and even music saved onto a USB drive. You even have the option to record right onto the drive which is perfect if you want to save your favorite TV programs to watch at a later time.
The iView 3500STB Digital Converter Box offers all of these plus many more great features including closed captioning, parental controls, and a favorite channel list. If you're in the market for a new digital converter box, the iView is the way to go.