This page is about showing people how to connect a digital converter box to a TV.
Most converter boxes have the same type of connection some newer ones may have extra connections but at the end they all connect the same.
To connect a digital converter box to your TV follow the easy steps below:
First Connect the

indoor

or

outdoor

antenna

coaxial cable to the back of the converter box where is marked Ant in as shown in the picture below

From the converter output connect another cable to your TV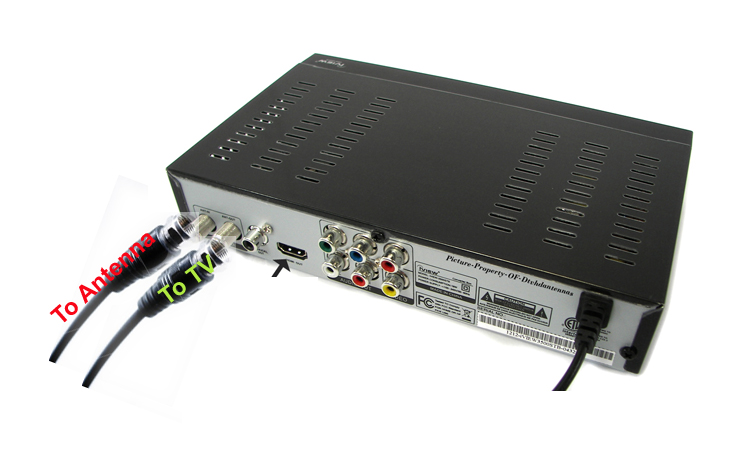 3. Set your TV to channel 3
4. With the converter box remote control program the converter box.

5. Select Menu and go to channel search
6. After doing the channel search the system should be setup and you should now be able to watch whatever channels available in your area
If after following the steps above you are still not able to receive any channels and would like additional info please contact us and we will gladly help you.